Focus on Africa – FONA (SE org.number: 802467-4676) , are a non-profit, non-competitive "Good Deeds made Simple" – organisation that have focus on Africa.
A shout for help/support from us as an "Good Deeds made Simple" – umbrella organisation for Africa. To You as a private person and/or investor, entreprenaur. We have been very clear about the situation around the world that has put everything at the edge. We are struggling with many things that apparently are in change, yes we can even call this a paradigm shift.
All our communities are under change in many ways and this situation puts many under a situation of "hold on". But we can not see this situation as possible since disasters, climate change and other terrors are on going in Africa, regardless our community problems.
Due to this situation we need to "think new and differently" as responsible people. We urge you to give us your support, both as a person and financial to help our brothers and sisters in Africa. We need to act as "one body" now and together move "mountains" of trouble. We can not abandon Africa now and join us in this mission to build a new Africa together with thrust worthy partners.
Our Sustainable Social Development projects are:
1) Quality Education, UN Goal number 4
2) Gender Equalities, UN Goal number 5
3) Decent Work & Economic Growth, UN Goal number 8
4) Reduced Inequalities. UN Goal number 10

We believe that if we can create Sustainable Social Development through; Quality Education, Gender equality, every African will have a Decent work, the Economy will grow and Reduce inequalities will be reality, in Africa. (see: http://www.focusonafrica.se/the-17-goals-of-un-is-ours/)
Our main goals are:
A) FONA is the "the voice of Africa", throughout the world.
B) To be "the Charity/business hub of Africa", together in unity, with other Governments, Companies, Investors, Charity Organisations & Churches across the world that also share the vision of a new Africa.
C) To help/assist local Governments, Companies, organisations/Churches in Africa to increase their own help, to themselves.
D) To focus on Developing and offer High Quality Education/Training through iPromel (www.ipromel.org), to young African generations.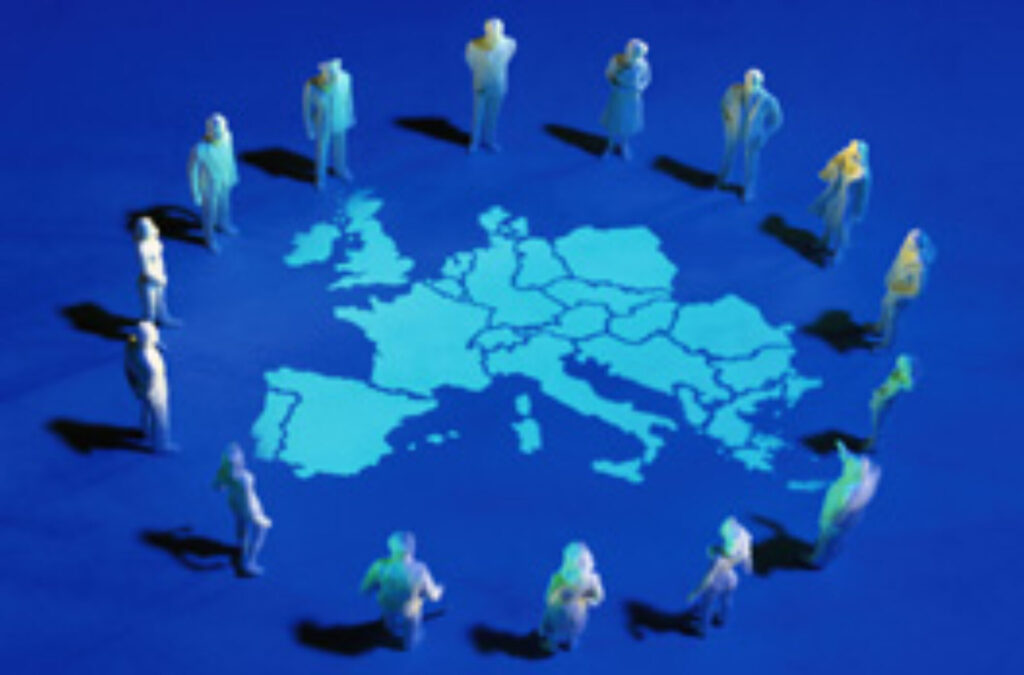 Goals for 2022
During 2022 we aim to:
A) Find 1 000 new members for our Umbrella organisation Focus On Africa in the world. Each member pays 1 000 sek./year in membership fee. This will give us the opportunity together with our members to help Africa now.
B) To Help & assist, Leif & Berit Litsgård & IEAD to build "iPromel – Institute of Media & Leadership" in Maputo, the capital of Mozambique. (see: project H4M)
C) To find 5 local pentecostal churches in Sweden that can together be partners to Focus On Africa and be contact churches in between Sweden, Africa. .
D) To find a local Swedish church that can adapt Mr Leif & Mrs Berith Littsgård to their missionary couple in Africa. Their main focus will be to build up iPromel – Institute of Media & Leadership" in Maputo, the capital of Mozambique. This will be together with the church IEAD – Igreja Ev Assembleia de Deus in Africa . Mr Leif Litsgård is appointed as Director of iPromel in Maputo. He have already been developing iPromel for 2 years.
Our budget for 2021 – 2022
We need your financial support in order to assist Africa in Our common mission to create a sustainable social development in Africa.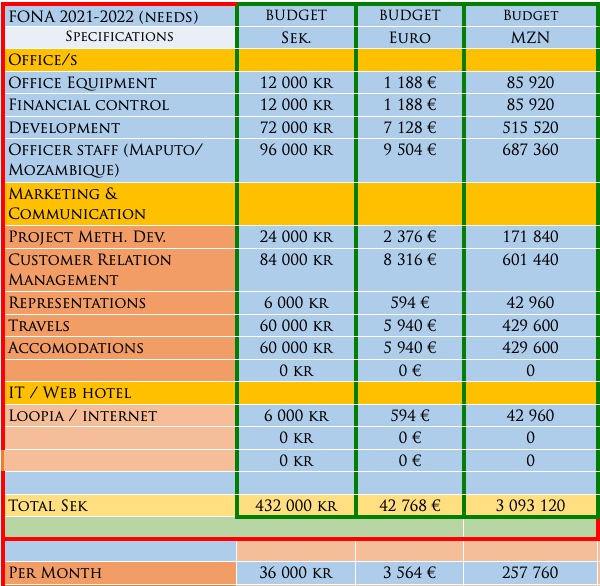 Do you want to be a partner please mail us on: info@focusonafrica.nu
For givers/donators:
SWEDEN
Swish (Sweden): 123 500 96 83
Bankgiro (Sweden): Bankgiro 102-7622 (Sparbanken i Enköping/Swedbank)
INTERNATIONAL
IBAN: SE83 8000 0830 5500 4564 5892
Swift: SWEDSESS.