Stronger Together
All of us together, Members, Partners, CoPartners and Preferred Partners within FoAf NetWorld. We will be a part of Sustainable Social Development in Africa that brings joy and prosperity!
Value Proposition
To be developed under 2021.
Professional Development / Senior Advisors
Focus on Africa have a strong believe that every project must have its own "Advisory Board". For every project there must be a team with members from all generations. To build something successful, needs knowledge, education, experience and wisdom. The last ingrediens is of most importance and wisdom can seldom be wun but through many years of experiences in real life, both failure as success. The first step to wisdom is to learn to "listen", the next is "self-insight". This is truly Sustainable Social Development within the philosophy of what is called "The Learning Organisation"
The proverbs of Solomon the son of David, king of Israel:
To know wisdom and instruction, To perceive the words of understanding, To receive the instruction of wisdom, Justice, judgment, and equity;
To give prudence to the simple, To the young man knowledge and discretion—A wise man will hear and increase learning, And a man of understanding will attain wise counsel,…" (Proverbs 1:1f)
The organisation of Focus on Africa is a non-profit umbrella organisation today. The annual member-fee is used to pay the daily expenses. The whole organisation is people who works as volunteers to help Africa. Focus on Africa Advisory Board, is a team of Senior Advisors that works on mandate of one year. This teams have hundreds of years of experiences together and comes from different backgrounds.
Communities of Practice
Focus on Africa is building "Communities", which means that projects that has been implemented and successful is named "Community" of that practise. Example, one Company have been developed within the area of Clean Energy and is successful. This means that this project can we learn a lot from, so we connect other projects in between each other so that we can learn together how we achieved this success. We can also call this "the Learning Organisation", why should we do the sam misstakes twice? So, every project will have its own "Community" of success.
Partnerships Discount
Focus on Africa has established relationships with these businesses and organizations for the benefit of all of Focus on Africa's members. You are encouraged to click on the web links below to learn more about the products and services they offer. General questions or comments may be directed to our office, mail to: info@focusonafrica.se See link: Preferred Business Relationships
Advocasy
Focus on Africa serves as an international office for our international network of member/partner organizations & companies. Focus on Africa Newtworld is steps away from decision-makers in Governments and local governments so that its faith-based voice is heard on a variety of important issues such as Education, Decent Works & Economic Growth services, and national budget issues. Focus on Africa members have access to:
Dedicated advocacy staff focused on issues important to Focus on Africa ministry.
Visits where Focus on Africa staff advocate for the interest of its members.
Action alerts to share your opinions with Governments/Authorities.
"Hot Topics in Policy" recurring discussion calls with guest speakers, the advocacy team, and fellow members about the current issues in policy and what they mean for you.
An interactive international member map along with fact sheets for every country which can be used by our members to demonstrate the strength of our network.
FONA NetWorlding
Focus on Africa offers a safe, trusted environment for social ministry professionals to congregate under the Focus on Africa identity to grow from each other's experiences and bridge relationships with fellow members. Join your peers at Focus on Africa for exclusive networking events throughout the year.
Resources
Job Listings: Focus on Africa posts job listings at member organizations in a montly e-newsletter. The Personnel Bulletin, and on its website. To subscribe or learn how to post a job opportunity click here.
Webinars: Several virtual learning opportunities are offered throughout the year for members by peers and subject experts focused on important operational and policy issues. Click here to learn more.
Funding Alerts: Focus on Africa curates a list of potential funding opportunities that may be of interest to member organizations. Members can gain access to the list by emailing info@focusonafrica.se
Joint Funding Opportunities: Focus on Africa works with members to identify and apply for national grants that would benefit multiple members in a region or serving similar populations.
Membership Directory: Focus on Africa provides a membership directory so other members can find members in their geographic areas or that have similar services to make networking easier. Click here for access to the directory.
Service Directory: Focus on Africa provides a service directory of all member organizations for people to look up services offered near them as well as for other member organizations to find organizations with similar missions and services. Click here for access to the directory.
Newsletters and member-only publications: Focus on Africa membership gives members access to information through periodic electronic newsletters contact Focus on Africa Click here to subscribe.
Research and Publications: Focus on Africa offers resources on Executive Leadership and Sustainable Social Development. Click here for more information on these resources.
For more information, contact NN at info@focusonafrica.se.
We treat every individual in Focus on Africa as members and/or Partners. The difference in between these two categories are as follows:
Member
Every individual or Group, will contribute to the work of FONA through paying an annual fee to become a member (see members fee list at "Start" meny of this site or mail to:
Annual member fee list: Swish number: 070 814 89 61 (Sweden), (outside Sweden: Mail to us on this link: members©focusonafrica.se and we give you further instructions).
Members can also give furthermore, all from monthly donations to testaments for our common work in Africa. – The gifts can be appointed to special projects by the member.
A member will be given opportunities to travel to Africa and see how their appointed projects are developing. These experiences can be the best memories in life. See Africa, the nature, meeting new people, new friendships e.g
The annual fee is used to develop FONA as an umbrella organisation, so that we can help according to our goals for Africa.
Partner
A partner to FONA is someone or a group of people that is registered as organisation, company or equal. Partners is basically paying a) the annual Member fee:
FONA have two (2) levels of Partners.
Level 1: Basic Partner
a) Access to Focus on Africa Networld, our important network of VIP contacts in Scandinavia & Africa. Both in governments and local businesses. The goal of Focus on Africa Networld is to develop common projects with different partners in the network and/or Africa.
The services presented below is paid by each partner separately, after discussions with Project specialist within Focus on Africa Networld. Each partner is expected to conntribute to the development of FONA, in "borderless" collaborations.
b) offer continuous workshops with partners within the umbrella organization, where one can find common interests / denominators that can contribute to successful development projects in Africa
c) offer assistance in developing project plans / organizations, together with members / partners within the umbrella organization
d) offer assistance in creating project applications to the authorities necessary for the project.
e) offer our members / partners to be the project's 'quality assurance' towards project owners and grant authorities. This together with members / partners, who all have Africa in focus.
Level 2: CoPartner
This level is when we have worked together and have needs fo more capacity within all the projects of FONA. This means that a CoPartner will be used as an internal part of FONA umbrella organisation.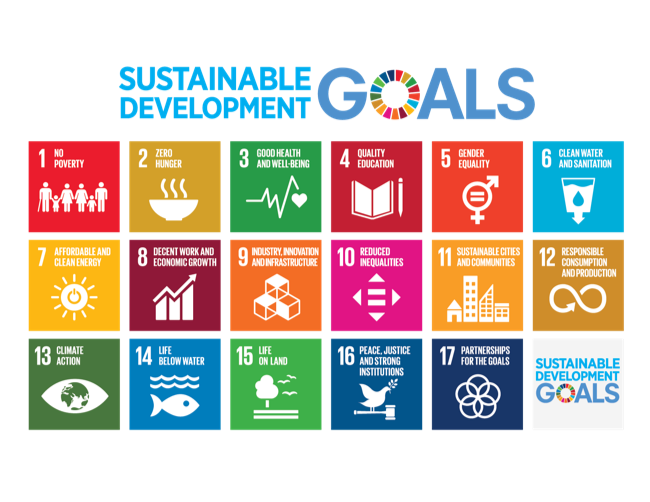 Every projects Benchmark
– All our projects have the UN 17 Sustainable Social Development goals as "benchmarks" to ensure which of the climate goals are affected in a positive momentum in each individual project.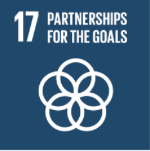 – FONA only works with members who have decided to comply with the UN 17 Sustainable Social Development goals, regarding ethics / morality in the business world.