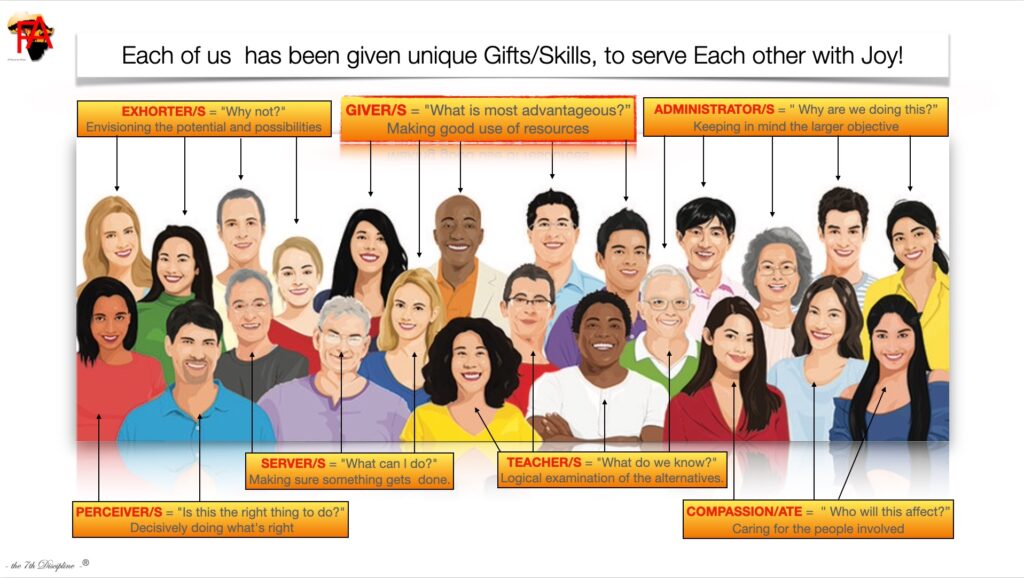 Each of us has been born with a God Given Gift. We are all unique and have 7 main characters in Our personality in different order. One of the main characters are called GIVERS.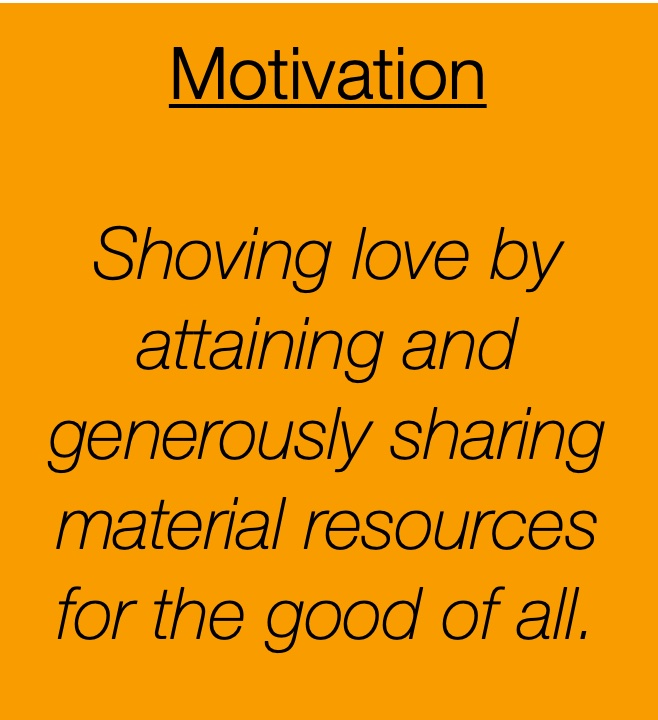 We think that it is important to help our distinguished Givers to understand that we are trying to develop our GoodDeeds Umbrella Organisations tools so that every Giver can feel safe and put trust in our projects. This means that every donations goes directly to the needs that the Givers donate their money too.
The characters of a Giver
Description
Givers are naturally generous people with a knack for both making money and making the most of what they have.
They are industrious, hardworking and often entrepreneurial. Givers know how to stretch a dollar through frugality, bargain hunting, or by wringing the last bit of fat out of a business process. Seeing their hard work make a difference is energising to givers, who gravitate toward organizations that make them a part of a broader, positive vision.
Givers love quality and value, and believe in giving the best. They love to meet a need anonymouslyor give as a surprise. Responding quickly when help is needed, their practicality and common sense are a valuable contribution to any project. Givers also excel at hospitality, making great hosts and delighting in opening their homes to guests.
Excellence and integrity are important values to the giver. They hate waste, and keep a close eye on whether integrity standards are adhered to. Organizations or individuals that play fast and loose with the rules soon lose credibility with the giver. Their contribution is guided by an internal sense of what is needed, and they're quickly put off by spurious appeals or attempts to take advantage of their generosity.
When hurt, immature or at their worst, givers can be controlled by money, either becoming tightwads or using their gift to enrich only themselves. Or they may give with strings attached and attempt to control others through their giving.
Key Characteristics:
Industrious
Excellence
Financial Acumen
Generous
Hospitable
Investor
Functions Out Of:
Contribution to Decision Making:
"What is most advantageous?"
Making good use of resources
Empowered By:
A culture of excellence; high standards and integrity
Being close enough to people to see and meet needs
Being part of something that makes a difference
Ability to see and implement ways to economise
Seeing the result of their contribution
To Enhance Communication:
Regularly update them on what is going on.
Do what you say you'll do.
Show you value them and not just their contribution.
Draw on their common sense.
Areas for Growth:
Giving without conditions
Keeping work in balance
Unpredictability
Spoiling the kids & grandkids
Allowing others not to give