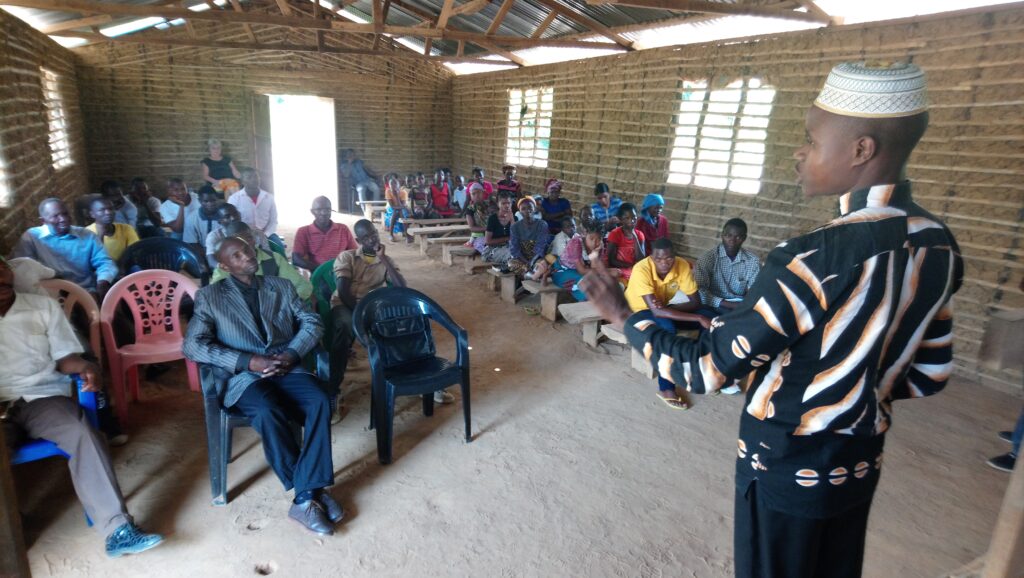 Situation in Mozambique
Since October 2017, there have been attacks on villages and communities in Cabo Delgado in northern Mozambique, from the coast and about 100 km inland. In attacks, many houses have usually been burned down and a few people have been killed by decapitation. Many have fled their homes and their fields.
In March 2020, the first attacks was on district centers and cities along the coast. Large areas around these cities were then empty of people and government soldiers made weak resistance. Several cities are now in the hands of IS and a caliphate is emerging.
There have also been similar attacks in the neighboring province of Niassa and IS recruitments takes place mainly in the country's northern provinces. The leader is considered an "Arabic-speaking white man". According to unconfirmed information, they are now striving to get a caliphate from Mocimboa de Praia to Metuge, almost 200 km long.
note: In conversations with students at the University of Islam in Maputo, it is said that the Alshabab / Jihadists / IS aim to introduce Sharia law in Mozambique and we also support that, but we want to do it in a peaceful way.
Today, there are at least 60,000 refugees in the province who have lost their fields. Recently, 20 people went home 3 days after an attack in Quissanga to see if they could save anything. They were forced to carry the stolen goods to the IS base about 30 km away. Not confirmed they came back.
The Pentecostal Church recently distributed food in the area where leftover funds from Cyclone Idai in Beira were used, including PMU funds. The need for food is urgent as about 15 churches have been forced to close and members have moved mainly to Pemba.
Focus on national missionaries
In 2017, there were about 145 Pentecostal congregations in the province. Due to IS, they have now decreased by 15. A Mozambican missionary, Miguel, will work in the northern province of Cabo Delgado to help people on the run and increase the recruitment of jihadists to IS. He has been with us and taught at seminars how to communicate with Muslims. He is also a teacher in FBS. He receives SEK 1,500 / month for one year. Miguel started working on July 1, 2020.
In Pebane, Zambesia province, Morreira has now been working for almost a year. The district of Pebane has about 90% Muslims. It has gone well for him and many Muslims have understood who Jesus is. He will receive SEK 1,500 from 3 local churches every month, but that does not always work.
OM has conducted a review of where there are unreached people groups in Mozambique. We now have about 25 places where the church wants to send national missionaries. They will first receive 4 weeks of training which includes mission, cultural understanding, entrepreneurship and communication as well as health, then a 2-month internship in a congregation that has recently started a new outpost. Then a week of experience exchange and last peppering before they are to be sent, usually 2 and 2, to these places. The goal is to train and send 50 missionaries for 3 years with a salary of SEK 1,500 / month.
We collaborate with 9 different local radio stations and a national TV channel. See RTVAO.com. The 50 missionaries who are broadcast will receive a week of training in media and communication and will be able to follow up DBS which is broadcast via the radio. Some programs are streamed and a lot are broadcast via the internet.
Wants to offer Swedes to become sponsors for a missionary. Possible that 3 people share a missionary.
With South African help, they have just started bombing the area, but it is doubtful whether it is effective in the jungle. Military efforts are needed, but we believe these must be complemented by missionary efforts because the majority of the population in the area are young Muslims who have lost confidence in the country's government and are unemployed. They long for a change and that is what IS offers.
We Think it's entrepreneurship and jobs, proper information about jihadism and how to communicate the gospel with Muslims that is needed.
In 2018, we visited most districts where IS now exists. We have friends there and a lot have been forced to flee.
Published on April 17, 2020