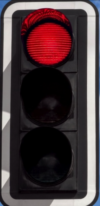 The following Needs are VERY URGENT:
HUMANITARY HELP
Leif Litsgård on site at Mozambique reports: "[20:03, 2021-04-13]: Yesterday morning, a politician and elder from Pemba, the provincial capital where the jihadists attack, called. He asked for SEK 500 because his family wanted to flee to the neighbouring province.
"Recently, the provincial pastor called and asked for the same thing."
"Several other friends have heard of it and want help to escape during a feared Jihadist attack on Pemba."
"I just spoke with the former provincial chairman of the ruling party. He is still with family but is very worried about his family."
1: URGENT NEEDS: We need 5 000 sek. to help 10 families to flee for their lives.
[20:03, 2021-04-13] Leif Litsgård: Talked to PR Fernando from Johannesburg. He has a truck in Maputo with 25 tons of cornmeal and a little more. It has been unloaded today and the free transport that is promised is stuck in Palma and the driver is gone. Now he needs SEK 70,000 to pay for a haulage company. Fernando is not allowed to show and I have offered to go to monitor. Pastor Luis Manuel is involved from Pentecost.
2: URGENT NEEDS: We need 70 000 sek. to get the food to hungry children/families .
3: URGENT NEEDS: Twenty five (25) local missionaries needs to find their own "MissionSponsor"
Twenty five (25) out fifty four (54) MISSIONARIES needs to have their salary sponsored with 1 500 sek/ month during 2021 = total: 18 000 sek./year 
Link to project (SE): Mission: 2101A – Hållbart Socialt Förändringsledarskap
Link to project (Eng): 53 Local Missionarie53 Local Missionaries – Africas – Africa
Suggestion of Gifts/Donations: "Good Deeds made Simple"
Pay for 1 Missionary: 1 500 sek/månad from March 2021 to December 2021 = 15 000 sek. (annual payments recommended for a more cheaper way of sending money to Africa ) Doing this, you have become his/her "Faith Supporter" for 2021 – 2023.
Other alternatives:
Group giving: Two or more will sponsor 1 "Missionary" together under 2021. Tip: Ask your Church/Organisation if you can together donate a monthly payment under 2021.
Donate 15 000 sek. one time and you have paid your "missionary" her/his salary for whole 2021.
If you have a company, you can sponsoring, one or several "missionaries" during 2021.
Swish (Sverige): 070 814 89 61
Bankgiro: 102-7622,
IBAN: SE10 6000 0000 0006 7567 1418,
Swift: Handsess.
Swish (Sverige): 070 814 89 61
Bankgiro: 102-7622,
IBAN: SE10 6000 0000 0006 7567 1418,
Swift: Handsess.
PayPal: Donate with PayPal